New shopupdate porcelain pots&vases
Looking for a special flowerpot or vase? Desired-Design has an own collection of handmade pots and vases. All products are handmade. We cast, polish, bake, glaze and bake all the items. We have all kind of designs., like colorful, happy pots with arty paintings, pots with dripping glaze, pots with icons but also calm designs.
Every item is handmade, due to that every item is unique!
Want to suprise someone with a special and unique gift? These pots and vases are perfect for you! It is especially a nice gift for plantlovers.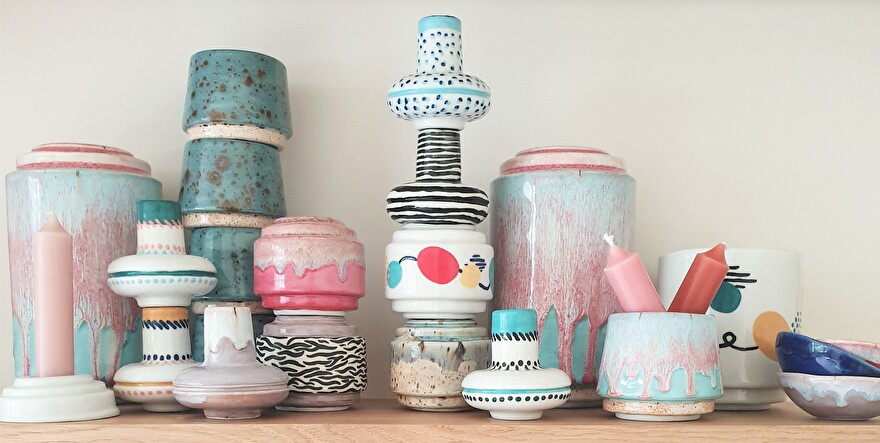 New! Desired-Design Table ware - Espresso cups and bowls
The collection of porcelain pots and flowers has expand with porcelain espresso cups and bowls. All items are handmade just like the vases and pots. All cups are unique because the glazes always develop different in the kiln.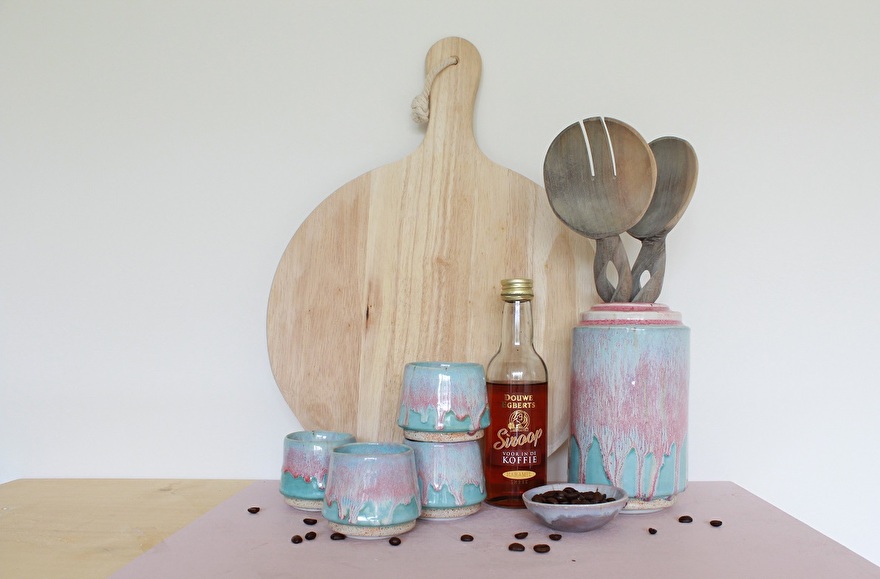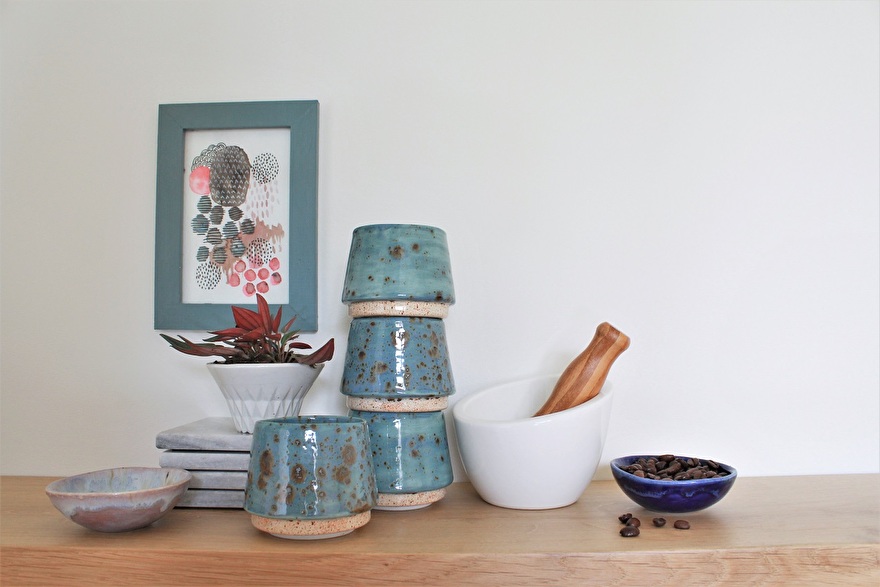 Custom Flower pot?
Do you prefer a custom made flowerpot? That's also a possiblity! We make custom pots with paintings and colors as wished. Send us your idea and we discuss the possibilities.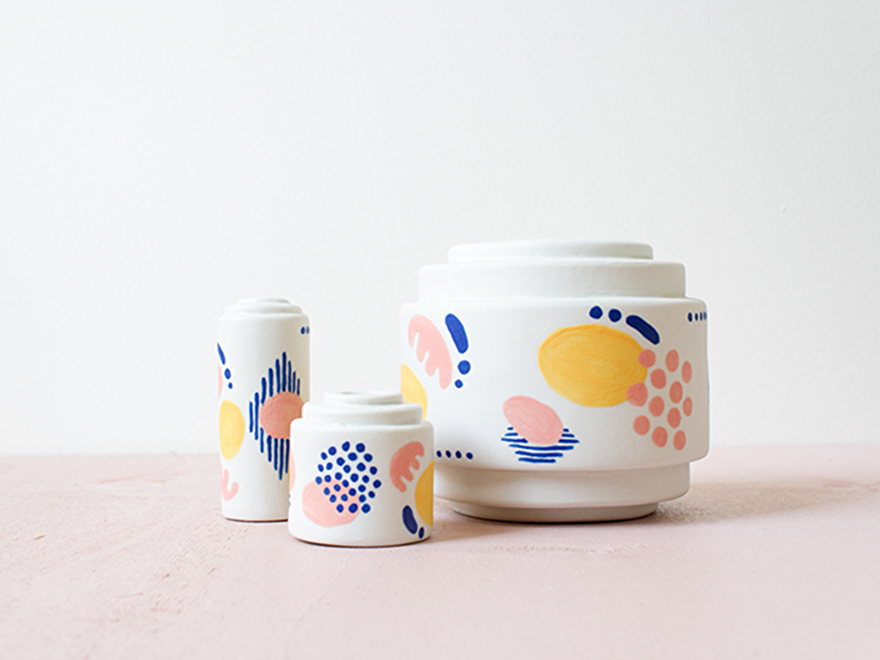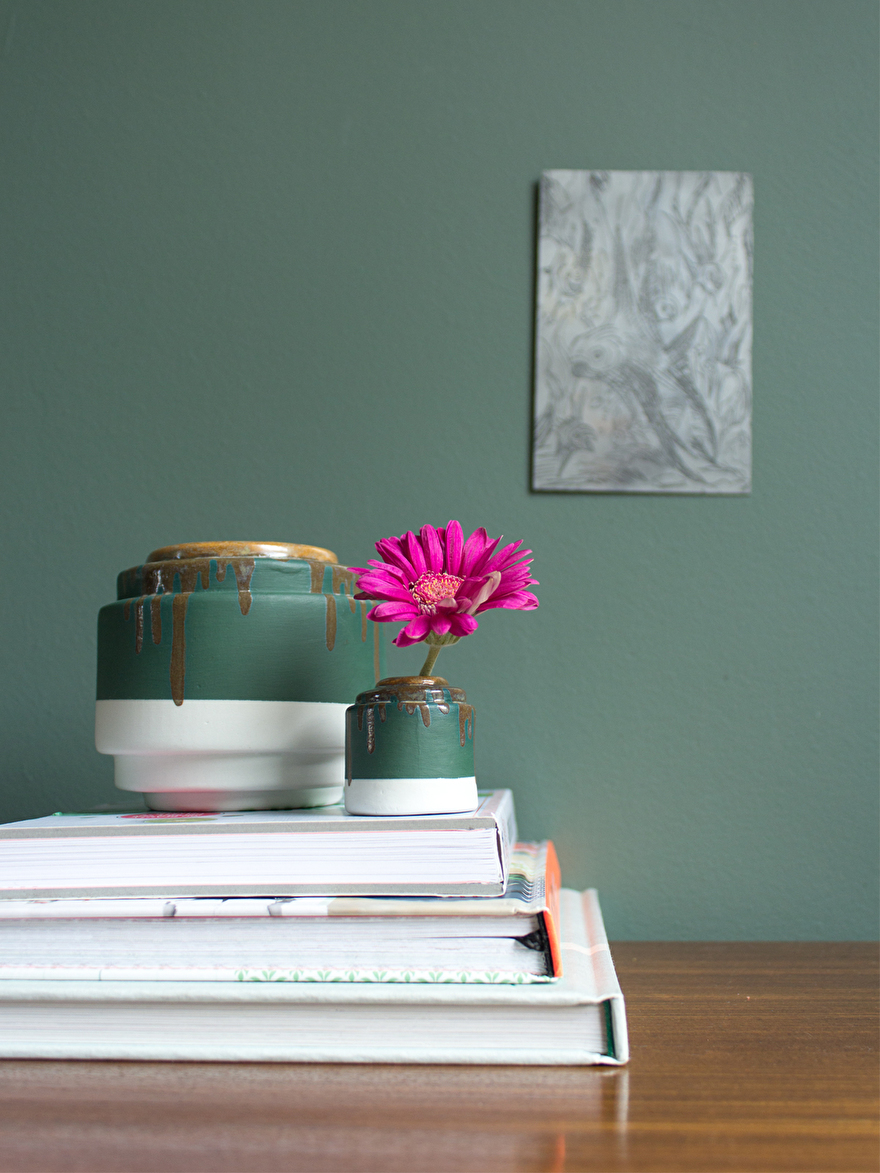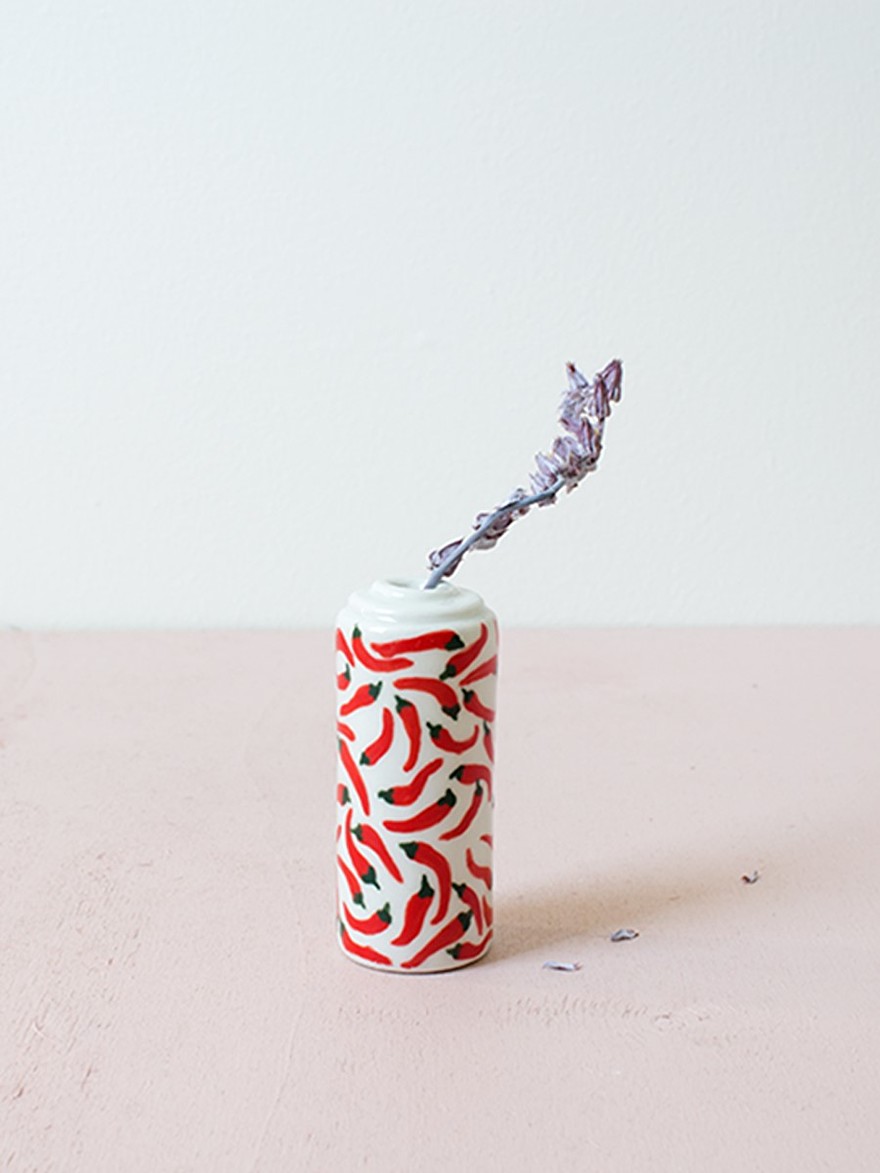 Handpainted wooden earstuds
Looking for wooden studs perfect for spring and summer? This is the collection you're looking for. The wooden studs are handpainted and glued. They are made of wood, this gives the studs a nice structure. The colors make the items colorfull and give them that extra spark. Besides these newest studs we also have other handpainted wooden earstuds. You can find them on the jewellery page.
Hexagon Wall system
Hexagons are the trend at the moment! The hexagon collection is a wall system in the shape of hexagons. Combine different panels together to make a nice patern on the wall. The different elements have their own function. They are fun for the hall, bedroom, kitchen or livingroom and also very usefull! Fill them with stuff, look in the mirror, decorate your boring wall. So many options!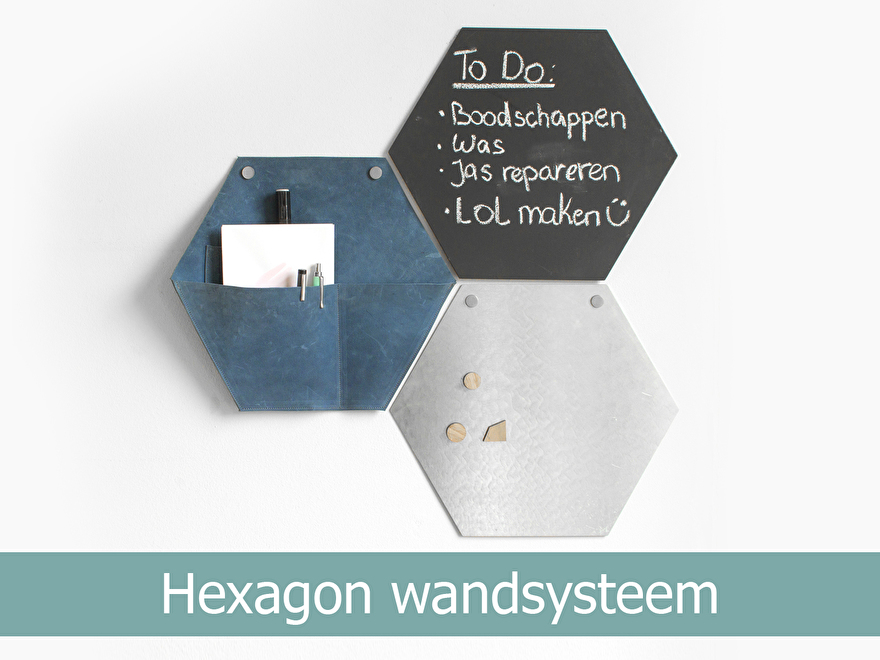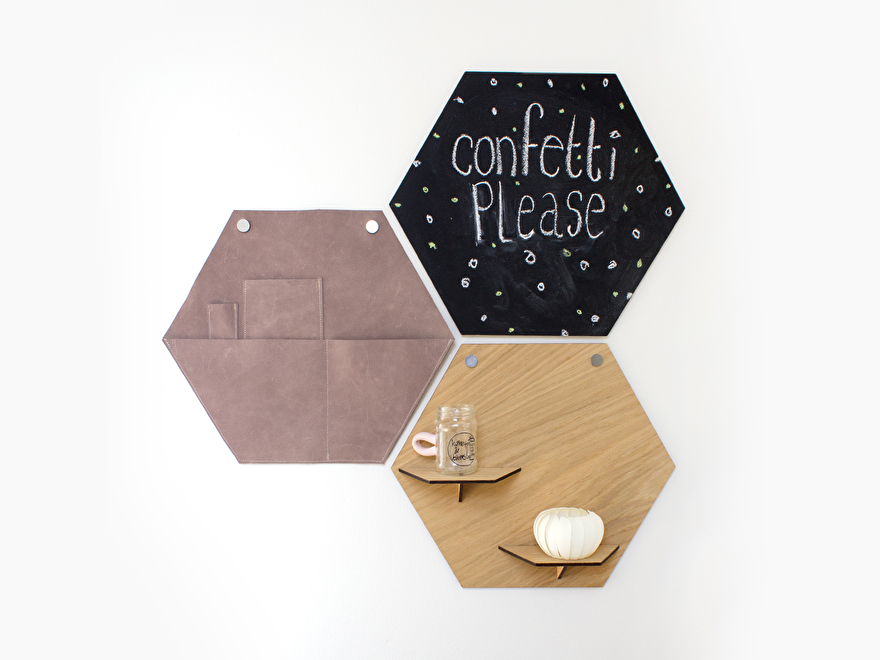 Macramé products, for a bohemian interior and plantlovers
In a bohemian interior a wall hanging and planthanger can't miss. We, the designers of Desired-Design, like to make wall hangings in various colors and sizes.
The planthangers are available in a wide range of colors. They are all knotted by hand. Definitely a good present for a plantlover!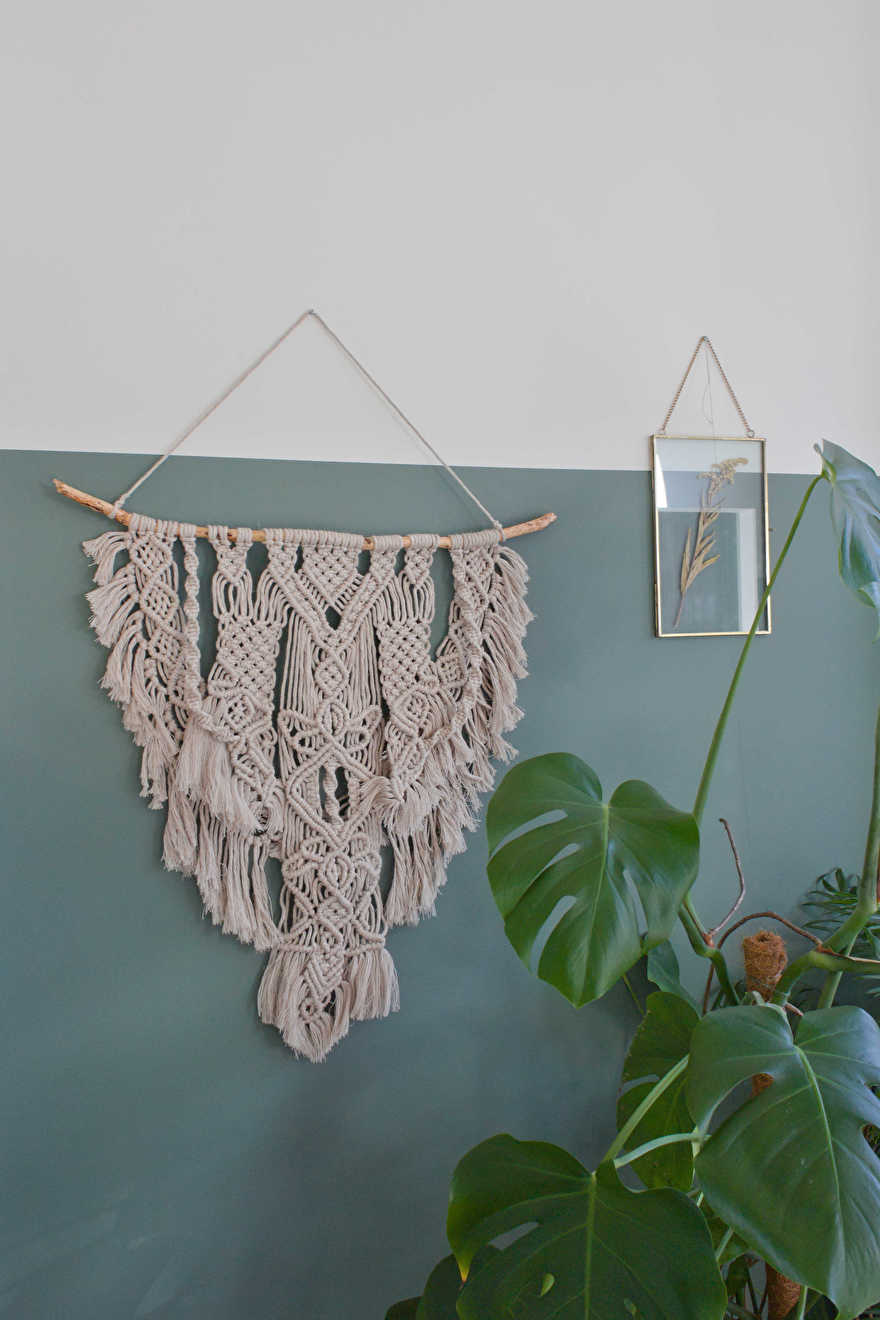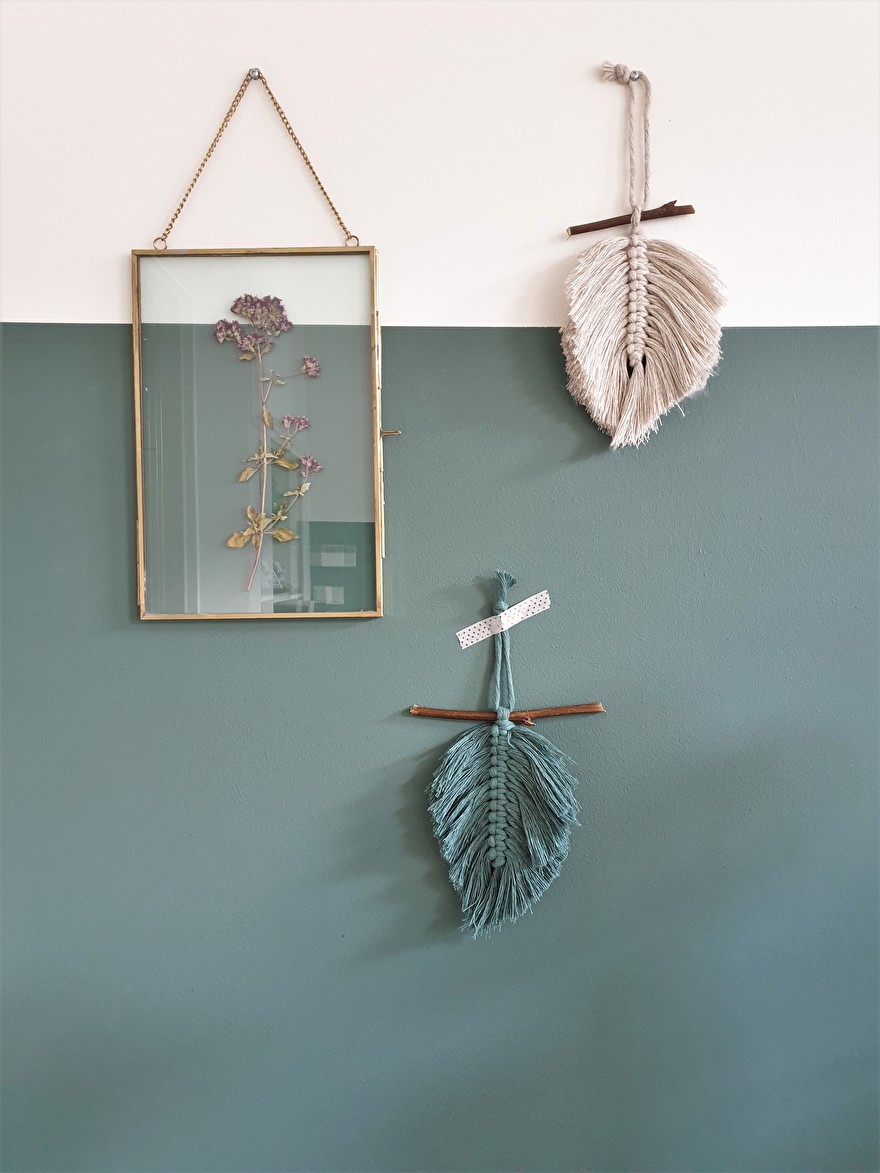 Handmade unique earrings
Looking for unique handmade jewellery? We made a collection unique handmade earrings! The earrings are all made of rest pieces leather. In this way even the smallest pieces of leather will be used for a beautiful product. Every model is different! Do you prefer eyecatchers or subtle models?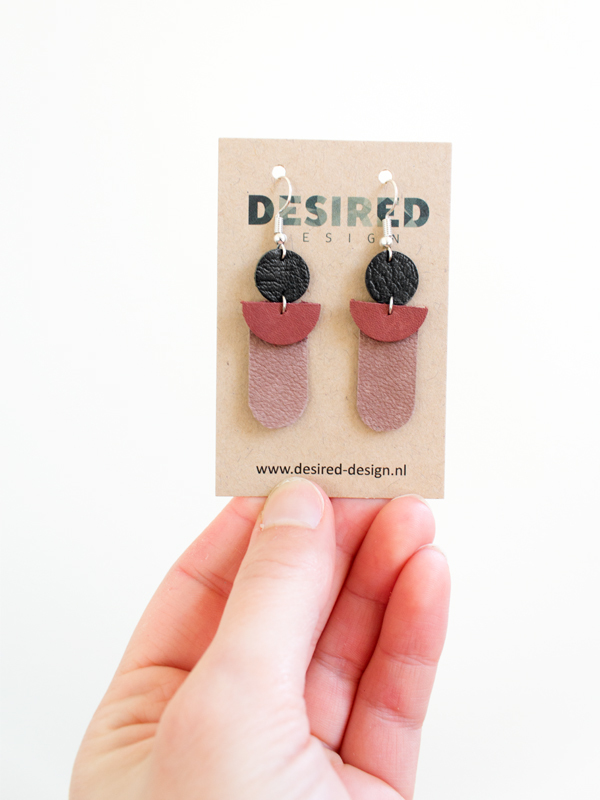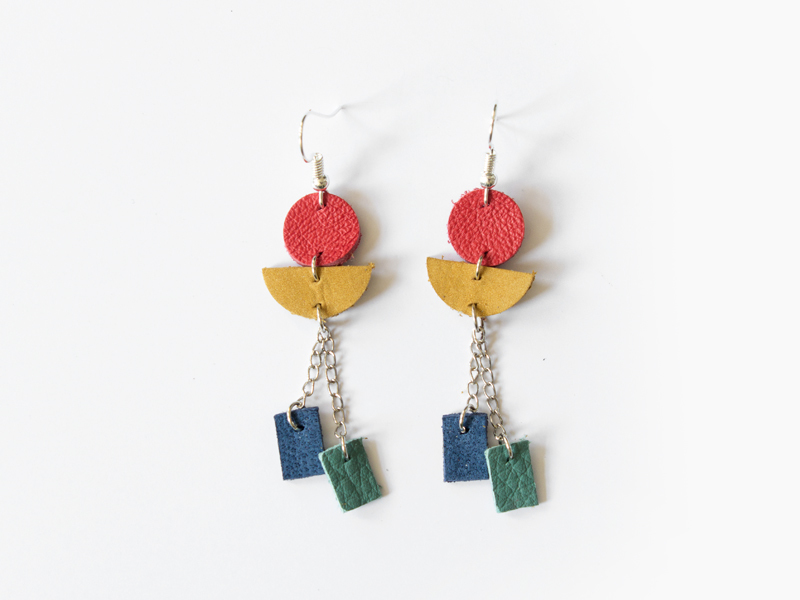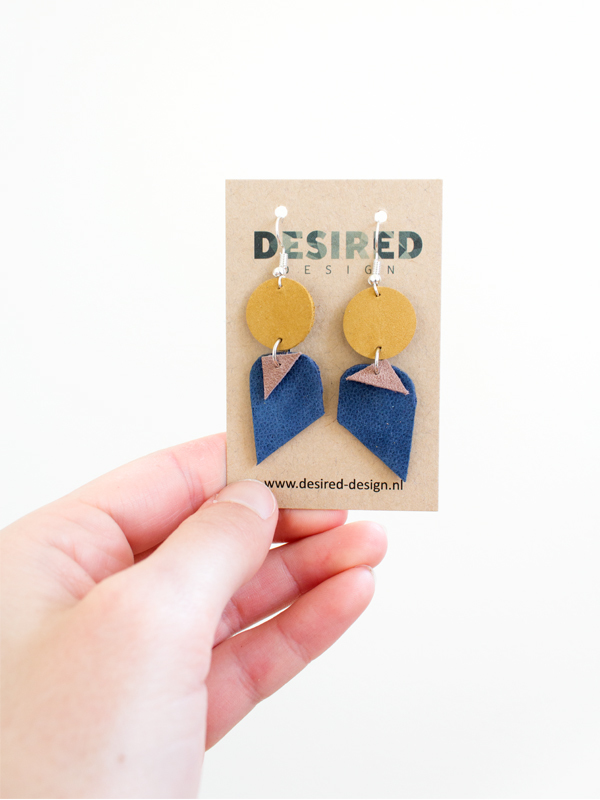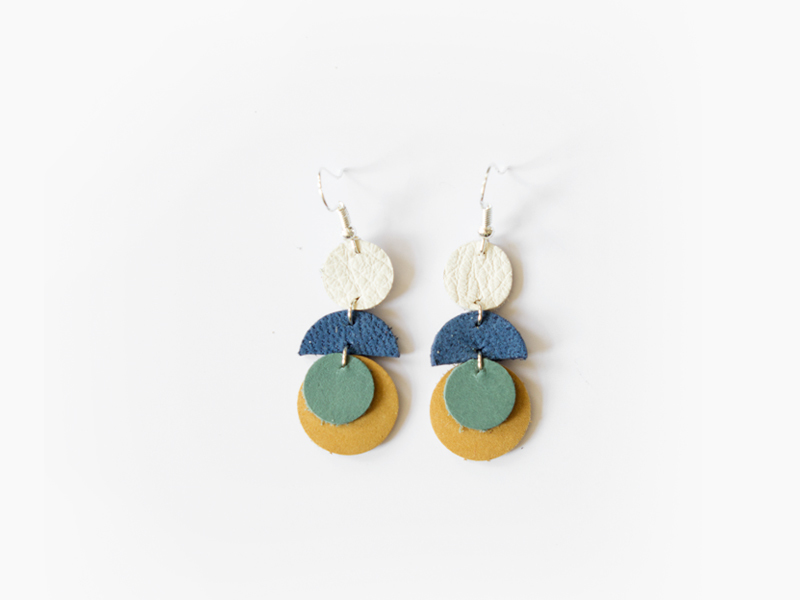 Sent your order as a present?
Do you order something as a gift to someone? Let us know! If you like we can add a handwritten note to the present on a nice card. This makes the present personal. You can at a note in the order that it is a gift. Also add the text that you want us tot write on the card.