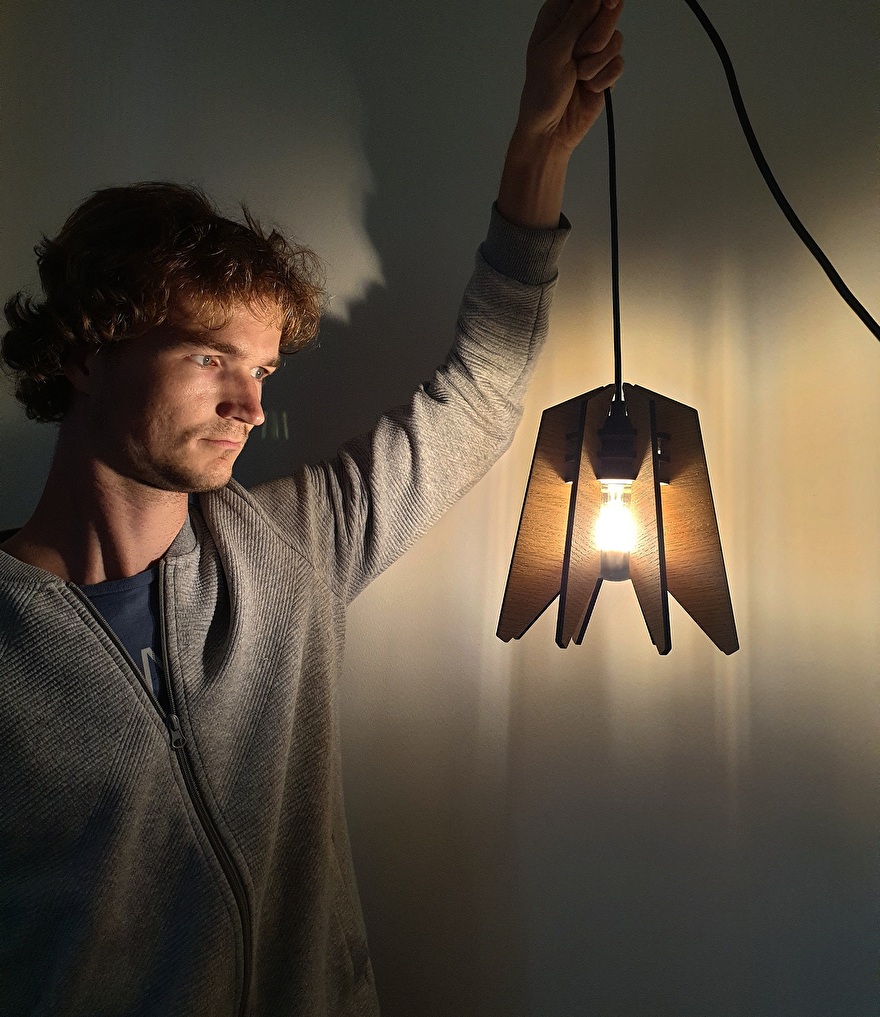 Wooden lamps provide a warm and naturel appearance in your interior. Due to the natural color, these lamps fit in every interior. Beside that the material gives a certain peace. You can use one lamp, but it is also nice to combine several lamps in a group. You can hang them on different levels for example, this looks really playful.
The Desired-Design lamps are made with lasercutting. Due to this technique the wooden parts have black edges. We like to show a bit of the production technique in het product.

The macramé lamps are hand knotted by Petra. The knots in the rope create a beautiful lighteffect.